Zlatan Ibrahimovic, David Beckham and Wayne Rooney remain the best imports to play MLS Football.
This recruitment strategy was down to the fact that when Graber and his men decided to revitalize the franchise, signing players who brought buzz wherever they went was the best PR strategy they could use.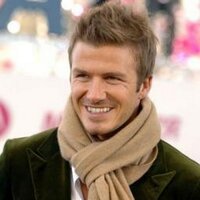 It's 2019 and a lot of such mentality has begun to shift away from almost every club involved in the franchise.
The clubs are now beginning to sign foreign players who have little to no followership.
In a move akin to the kind of scouting European clubs carry out in South America.

Players like Nedum Onuoha, MichaellMancienne and Anton Tinnerholm all had respectable club careers in Europe before they made the switch.
Zlatan Ibrahimovic, on his way out, taunted Americans that they could now go back to watching baseball but the recent recruitment strategy of the clubs means that they are more than ready to build on the set-up Graber instituted in the beginning.
Even if such cheek-in-tongue comment by Zlatan had to do more of his larger than life attitude and exaggerated attempts at humor, the truth in such a joke is why it was funny.
The United States of America have never been a footballing nation. They loved football so much they had to call it soccer. An inferior version of a more bizarre sport called rugby. One in which 80% of the world do not care enough to even watch the World Series.
Signing active players who still have a lot of years to play top tier football appears to be a very good move after China have since adopted such model in their SuperLig.
They took Oscar from Chelsea and OdionIghalo after one powerful season in the Premier League with Watford.