Juventus midfielder Weston McKennie has credited FC Dallas for the impact the mls football team had on his career. He made this known during a press conference for mls football next playoffs/showcase hosted by FC Dallas.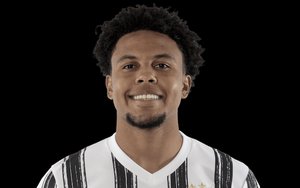 McKenniejoined FC Dallas at the age of 11 and he was at the club for seven years before leaving to sign for Schalke 04 in the German Bundesliga. He signed for current club Juventus last summer. The US international is visiting FC Dallas for the first time since his transfer to Juventus.
In the aforementioned press conference, McKennie was asked to talk about his experience living in Turin and how his stay in North Texashas been. On North Texas, the US international said it's a different experience from Turin as he get to live like a normal kid from Dallas. According to him, the attention is much back in Italy where he's treated like a football star.
McKennie rarely gets the opportunity to visit Texas and stay for a long time. He has time for visit once a year and the four days spent during the last winter break in December 2020 was his longest break in four years.
He has been able to reunite with his FC Dallas academy coaches, Chris Hayden and Luchi Gonzalez, on his latest visit. Hayden is the Vice President of FC Dallas youth, while Gonzalez is now the head coach of the first team at FC Dallas. The Juventus player revealed that he still brags among the other academy guys in the US national team with what FC Dallas achieved during the 2015 u15/16 national championship season as the club went through it without a single defeat and without conceding in the playoffs before winning the title in Cali.
FC Dallas is a major participant when it comes to homegrown players in mls football though McKennie took a different route by signing for Juventus as a teenager rather than star in mls football.