Goalkeeper Manuel Neuer has been announced as the new captain of Germany following the retirement of Bastian Schweinsteiger.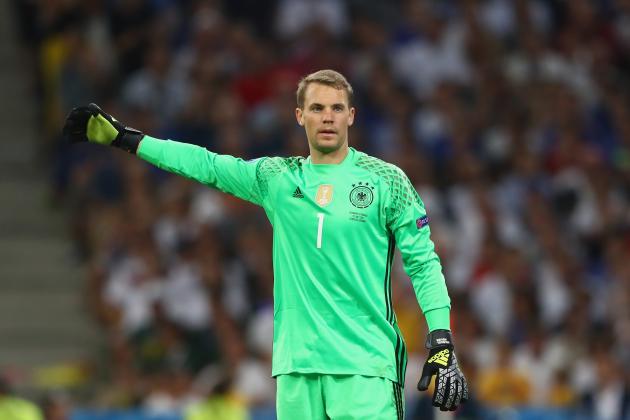 The Bayern Munich shot stopper has developed into one of the finest in the world. His unique way of goalkeeping by almost acting as a sweeper has been replicated by few in the world.Neuer has managed to win 71 caps for the national team since making his debut in 2009. He played a major role in the national team's success in the 2014 Brazil World Cup. Winning the Golden Glove award,
Neuer was also named in the World Cup dream team
.
Back then, it was expected that manager Joachim Loew would choose betweenNeuer, Toni Kroos, Mats Hummels, and Sami Khedira as a replacement for Schweinsteiger. Amongst the trio, onlyNeuer has been able to maintain his form quite consistently. This has earned him the ability to the team going into the world cup 2018. As defending champions, a lot will be expected from the German national team in Russia. They have already begun the qualification process and they will be up against the likes of Czech Republic, Northern Ireland, and Norway in the group stages.

Loew has claimed that Neuer was the unparalleled choice to replace Schweinsteiger, who retired from national duty after accumulating more than 100 caps."We are in a lucky situation of having numerous leading figures who have what it takes to be captain. For me, Manuel Neuer is the logical successor to Bastian Schweinsteiger. He has everything that I could wish for from a leading player.His performances are exceptional and Manuel is always there for the team. He's a team player and an absolute role model.He also has great human qualities. He takes on responsibility, leads the way while remaining cool and relaxed," said Loew.